It is a fact that we all want to lead an extravagant and luxurious life. From cars to carpets, we all are in a run to please our senses, and somehow, we all have an inner desire to meet our dreams and also live a standardized and comfortable life.
When do we talk about cars? Certain elegant and lavish cars appear in our minds making us feel top of the world. Fortunately, we can enjoy the ride of magnificent and royal vehicles or vans on hire also.  You can sit back, relax, and make your dream come true. Therefore, you can use them for airport pickups, family celebrations, weddings, foreign delegations, meetings, etc. Considering our pleasure and preferences, Professional Chauffeurs provides luxury chauffeur limousine cars on rent in Melbourne. Hence, the fleet of top 5 chauffeur cars offered by them are as follows
BMW 7 Series
It is one of the finest and elegant lavish cars designed with convincing innovations. It also hosts a unique echelon of driving experience. Thus, it is crafted gracefully for people who value every moment.
Moreover, it rides them with the expertise of an exceptional and unusual feeling of self-esteem and pride. People in Melbourne hire the BMW 7 Series as it is a top-class luxurious car that creates a difference in the crowd. As a result, it offers all the latest high-tech traits with a very exhilarating seating experience. It is favourable for people who seek for the adventurous journey and aristocratic outlook.
Why hire BMW?
Enough boot space

Reliable

Fuel Economical

Comfortable Ride Quality

Perfect Mileage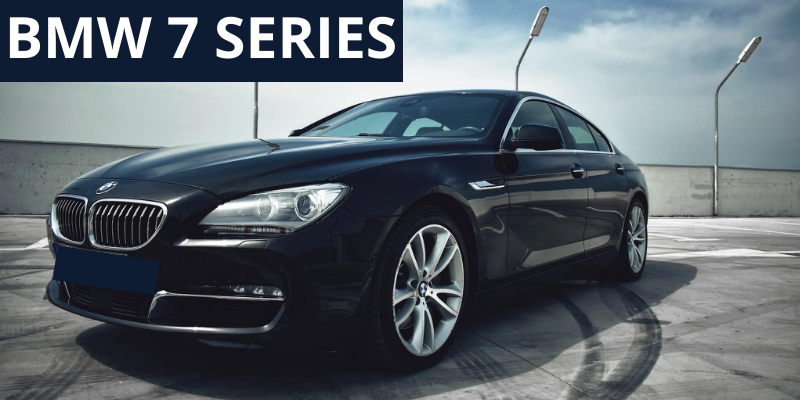 Benefits Of Hiring Professional Chauffeurs For Luxury Chauffeur Cars Services In Melbourne
Mercedes-Benz S-class
It is the latest version, customized to enhance your lifestyle. It exclusively headlined with a panoramic sunroof. The mechanical structure of the royal car gives solace and an eye-catching perspective. Therefore, it has a long bonnet with impressive frameless side windows. It gracefully gives a dynamic and also compact drive with immense pleasure to the hirer. It is ideal for attending corporate conferences or following essential events that will exemplify your status with luxury and dignity.
Why hire Mercedes-Benz?
Robust speed

Remote parking assistant

Active Lane change assistant

Cruise Control with active sensors

Gap maintenance on the road

Elegant poise

Audi A8
The new Audi A8 is an exceptionally lavish and spacious car with LED headlamps and taillights. It is a top-class innovative designed with palpable exclusivity and comfort zone. The Audi A8 is highly in demand for ownership as well as for hiring due to its great features, exclusive design, and easy to park capability. It is also an ideal choice for marriages, functions, celebrations, receptions, airport pickups, meetings, and conferences.  As a result, it is reliable on foreign roadsides as it smoothly withstands bumps. Overall it is a perfect combo of technology, performance, and speed.
Why prefer Audi A8?
Power Steering

Air Quality Control

Rear seat Headrest

Outside Temperature display

Outstanding performance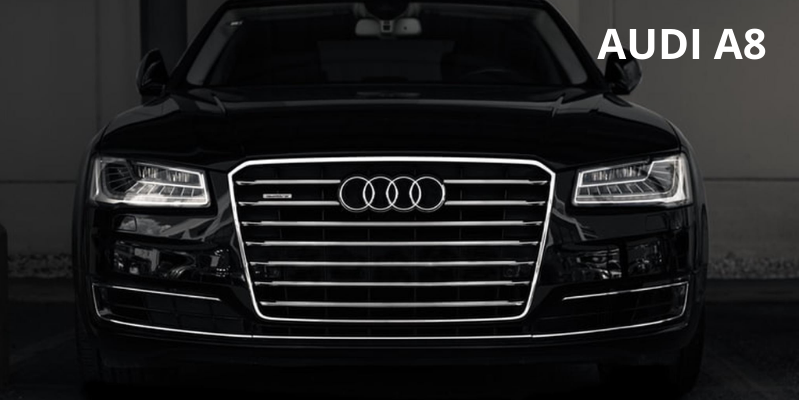 Mercedes GLS (SUV)
The all-new GLS is a more spacious and luxurious car with more aerodynamics. This Melbourne limousine hire vehicle features a full-fledged 7-seater comfortable premium ride.  It wraps class-leading innovations in a style that's bold yet elegant. The SUV leader extends a more relaxed and casual feel, especially for the rear seat holders. Hence, it is powered with soft-closing doors ensuring compatibility and security. The refined interior design and the powerful engine ensure a peaceful drive for the passengers. This trendy vehicle is more proficient on the road for longer distances. A Mercedes-Benz SUV is suitable for councils of business visitors or families who prefer a spirited ride, especially if they have to spend a longer time in the car. However, if you hire the vehicle for business or pleasure, this sleek luxury SUV will equally convince and satisfy families, associates, or cohorts.
Why hire Mercedes GLS?
Lightness and smooth

Versatile

Sliding sunroof

Automatic temperature control

Graceful design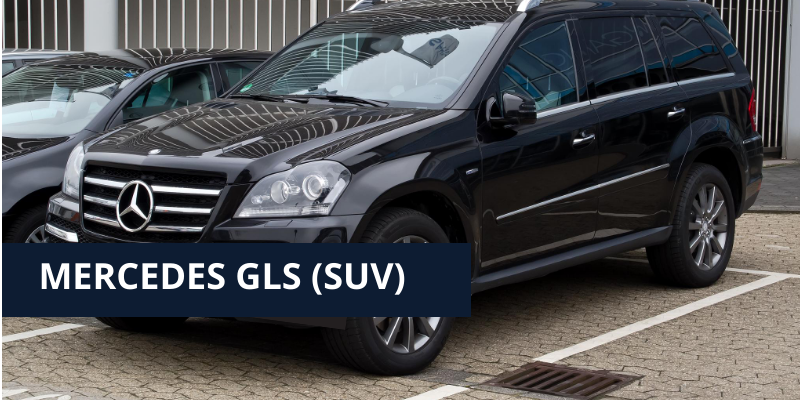 Audi Q7 (SUV)
The Q7 refined SUV is a fascinating car with a genuine aura of perfection. It is an internally heavy 7-seater vehicle with superior-quality types of equipment. It also maintains a very high level of sophistication and elegance for a modern premier family or sports car with a gigantic storehouse for keeping luggage. Therefore, it is one of the best cars chosen by Professional Chauffeurs as it drives along with the downsides in style with grapy handles and unmatched charisma. Its exotic and also incredible features guarantee a safe drive on all types of roads and any condition. Therefore, the smart mirroring and Audi Virtual cockpit add to the convenience of the driver. Hence, it is perfectly designed as a frill companion and can hire for both commercial and personal use.
Why pay for Audi Q7?
Luxury chauffeur limo service

Auto park assist

Ultrasonic Sensors

Delightful cabin

Extra luggage capacity