A Limo can make every occasion memorable and unique. If you are in Melbourne and looking out to make an occasion, an extravaganza, then you already must know what a Limousine could do. We provide limo hire in Melbourne with the professional chauffeurs who would be serving you throughout the journey.
Whether it is a wedding, a special event, or a party, what will make it more magnificent is the way you portray yourself. Our limousine for hire Melbourne service will cater to all your needs and preferences.
Limousine Hire in Melbourne
A limousine, the wheels of fortune, is known for its premium comfort, luxurious style, and world-class service. It's a great idea to explore the city most stylishly with your friends, family, or both.
We provide a fleet at our limousine that will give you an incredible experience of the sitting capacity, intimate ambiance, and the add-on features. The chauffeur's compartment entirely partitioned to provide you with the privacy and ease of entertainment. Other services include the sound system, built-in private bar, smoke machine, relaxing ambiance, and cosy comfort.
Light Up the Occasion
The service we provide is entirely customized. You can provide us with your preferences, related to the type, model, services inside the vehicle, or any other choice. We can discuss the same and go ahead with it.
So, to make your occasion a delightful experience, have a world-class ride on the world's most luxurious and premium vehicle, with the extravagant services of the Professional Chauffeurs.

How Much Does It Cost to Rent a Limo
The limo hire Melbourne cost depends upon various factors. The set of services you are opting for, the customization in the service (if any). The number of days you want to take advantage of our premium services.
The limousine hire service is set to provide the complete range of ground services and transportation — solutions for a seamless experience, at very affordable rates. We have the expertise in offering top of the line luxury fleet with the most reliable and professionally trained licensed drivers. Our chauffeurs are specially trained to cater to the requirements of the customers with the promised comfort and safety. To get the most extravaganza services, limo hire Melbourne prices are discussed beforehand with the customer while tailoring the requirements and preferences as per instructions.
The limousine hire Melbourne airport prices are the most reasonable and set with the commitment to commute seamlessly, with the shortest and safest route possible. Our chauffeurs are dedicated, courteous, and have complete knowledge about the best way to treat passengers. We truly understand the importance of significant flights. Therefore, we commit to provide exemplary services to customers without any hassle to let down their level of enjoyment.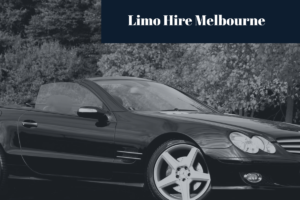 Exploring Melbourne by Limousine Hire in Melbourne
Melbourne locates at the head of Port Philip Bay. It is the capital of the south-eastern state of Victoria and the second-largest city in Australia. The unique way to explore the city is through the most elegant fleet in town. A limousine will make the journey not just comfortable but also a memorable one.
Limousine hire in Melbourne with Professional Chauffeurs, who makes sure to assist you in every way possible, make the experience of exploring the city far better. We dedicated to serving you the best possible way with a list of our premium services, support team, and skilled drivers.  Our customized services give you a unique experience in the most extraordinary way.
For exploring limo hire in Melbourne, we are dedicated to giving tailored-made services to our customers as per their requirements and preferences. Our talented and customer-centric support team acknowledges every pointer made by the clients. We thus make sure to give and premium fleet service, with a committed, reliable, and professional licensed driver. The services we provide are listed below:
Airport Transfers

Corporate Transfers

Special Event Transfers

Sporting Event Transfers

Weddings

Red Carpet Event Transfers
Airport Limo Transfer Service in Melbourne
The most relaxing thing anybody seeks forward after a long, tiresome flight is relaxing, comforting, and stress-free journey to and from the hotel or home. To save you from frustrating long queues of taxi and the time is taken for booking, waiting, etc. Thus, we give a hand on, one call service to our customers.
Melbourne airport limo transfer service creates a customer-centric environment. Melbourne is the busiest town in Australia. Therefore, it is entirely too cumbersome and sometimes a bit of impossible to reach the destination on time. But we understand the value of your time and the importance of air-flights.
The Reasons to Choose Us
Our Melbourne airport limo transfer service tends to make prior bookings for the customers and discuss the best possible time to start the journey. This way, we also make sure to give proper and fulfilling time to the visitors to enjoy the ride with extreme luxury. Along with this, enhancing the reputation and prestige is our prime focus. The reasons to choose us are many, but to note some of them are as follows:
We provide the most Luxury Fleet

The chauffeurs for our vehicle are highly skilled, experienced and courteous

We understand the value of customer's precious time thus punctual for timely pick and drop service

Providing a safe and secure ride is our prime concern

The most exciting factor is the affordable prices that make us reach to all those who want to taste the flawless and unmatched luxury, all at a very pocket-friendly rates
The FAQ on Melbourne Chauffeured Limo Hire
How do I find chauffeured limo hire in the busy Melbourne airport?
Melbourne Airport is the busiest airport in Australia. To get a modern transport facility could be a headache if not planned well beforehand. Our Melbourne's Professional Chauffeurs has a wide range of limo rent service is the most trusted one in the city for several reasons. As a result, we believe in punctuality; we value your time. Our chauffeurs are very well trained and knowledgeable to capture the right rout to save money and your precious time.
What vehicles does Professional Chauffeurs offer in Melbourne?
We are happy and proud to deliver the most luxury service at affordable rates. We have the complete range of premium fleet starting from:
Mercedes E Class

Audi A6

BMW 5 Series

Mercedes S-Class

Audi A8

BMW 7 Series

Audi Q7

Mercedes-Benz GLS

Mercedes V Class
Can my limo airport transfer take me anywhere in Melbourne?
Yes, we cover most of the tourist-centric places in Melbourne that will come under our Day-Tour package. The different packages are as follows: Winery Tours, Philip Island Tours, Sight-Seeing Tours, Great Ocean Tours, and Day Tours. Along with this, we also provide services such as:
What information is required to obtain an online limo hire quote?
To book the service, we request the customer to provide a few critical information beforehand for our documentation process. This process will lead to seamless service without any confusion about any unforeseen substances. This information is:
Step 1 –

The information related to the ride: Service type, Pick-up and drop time, Pick-up and drop location

Step 2 –

Selection of the vehicle of your choice

Step 3 –

Final details related to the customer personal information
What do we get when we hire a limousine?
As a customer-centric service provider, we can assure our reputed customer for the seamless, luxury, comfortable ride with utmost importance given to the safety and security of each passenger. Therefore, our chauffeurs are thoroughly trained and licensed to take care of the customers most courteously and professionally. Thus, we provide the most fantastic service in town through our extended range of premium fleet and confident in delivering the value for money satisfaction.
Can I book a limousine per hour?
The limousine is hired on a per hour basis as well. We have a different set of packages from which the customer can easily pick the choices. If he is interested in enjoying a ride, we are happy to serve in that way too. As a result, it could go with events like airport transfers, corporate transfers, individual event transfers, sporting event transfers, wedding car hire, or red-carpet transfers.
Do you provide child safety seats?
For us, safety is the prime concern. Child safety is the primary responsibility we understand. We provide the child safety seats for children and insist on our pride customers to use it too. We will discuss the passenger's age, and if there are any small children. Thus, we will prepare the vehicle with the individual child seat beforehand.
Are your limo vehicles insured?
Our every vehicle registered with our company is insured, and timely checked for maintenance. We cannot take any risk related to vehicle insurance because following the set of rules of the country is the prime concern of every citizen. Thus, we have a separate department whose work is to take care of getting up to date with such tasks.
How many passengers and luggage can you take to the airport?
We have an extended range of vehicles available with us that is capable of carrying a set number of passengers and luggage at a time. For more details related to the same, you can visit our website. As a result, there you will be provided with the vehicle details and the number of passengers and luggage it can carry at a time. Thus, we will be discussing the same with the passengers beforehand.
What happens if my return flight is delayed?
If, in any case, the return flight is delayed, you can inform us, and we will customize the service accordingly. We value our customers and understand the unforeseen circumstances. Therefore, we will make sure that you need not have to face many difficulties related to airport transport services. Thus, we have different offers in case of a delayed flight. Professional Chauffeurs – limo hire Melbourne can provide you with the hourly packages if you like to utilize that time excellently with luxury on the wheels of fortune.
Tags: limo hire Melbourne, limo hire in Melbourne, limousine for hire Melbourne, limousine hire in Melbourne, limo hire Melbourne prices, limo hire Melbourne prices, limo hire Melbourne cost, limousine hire Melbourne airport prices, limo hire Melbourne for airport transfer